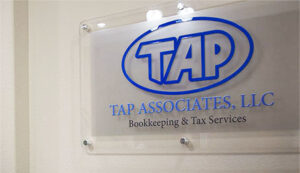 TAP has been working with business owners like you with tax questions, financial management issues, and cash flow concerns. We provide accurate and timely financial statements to obtain a picture of your current financial successes.
Enrolled Agents have passed a Special Enrollment Examination covering all aspects of federal tax law including taxation of individuals, corporations, partnerships and various regulations governing IRS collections and audit procedures. Like CPAs and tax attorneys, EAs can handle any type of tax matter and represent their client's interests before the IRS. We provide professional bookkeeping services, giving you more time to focus on your business.
Whether you own a small or large business and haven't kept up with your financials, don't worry!  We will prepare your bookkeeping, payroll, and financials for the year. We will prepare your tax returns and counsel you on ways to improve your business goals.