Finding the right bookkeeping and tax preparation firm for your business is one of the toughest decisions an individual and business owner has to make especially in today's economy. Realizing this, we strive to become more than your tax planner, bookkeeper, or advisor. We try our best to see the problem from our client's point of view, to become a partner in all business solutions. We offer practical advise with strategic planning to assist our clients in all new or existing business ventures or expansions. Our services include:
Bookkeeping
We offer the most comprehensive bookkeeping services, including receivables, payables, and payroll management. In addition we also provide preparation of General ledger & financial statements, bookkeeping (Monthly/Quarterly/Annually), personal financial statements, and write-up, including general journal and subsidiary ledger maintenance, bank statement reconciliation, and receivables and payables tracking and analysis.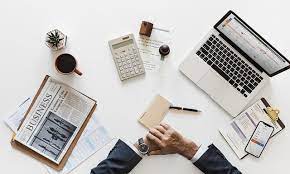 Tax Planning and Preparation
We provide federal, state, franchise, and property tax planning and preparation for both individuals and businesses (corporation, partnership, LLC/LLP, estates, trust, gift, etc.) We also offer tax advise, review past returns, identify tax saving opportunities, representing clients before tax authorities, financial forecast and projection, and business formation.